Profile
As architects we defend de values of beauty, harmony and color.
In both new building and restructuring projects we seek the integration of everyday use without loosing order or functionality.
Our professional point of view on interventions in existing cabins is the customization of emptiness. The aim are not ornamental performances but a proper use of space based on three main points: the maximum projection of natural light, the study of the internal moving patterns and the election of material in coherence with its use.
This email address is being protected from spambots. You need JavaScript enabled to view it.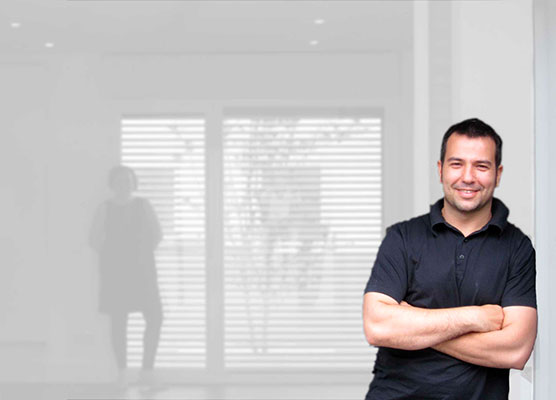 Abel Martín
Born in Zaragoza in 1973 has a Master Degree in Architecture from the High Technical School of Architecture of Madrid. He starts in 2003 developing his professional activity as a partner of the architectural office M&M Arquitectos and Since 2007 in Martín Majan Arquitectos.
This email address is being protected from spambots. You need JavaScript enabled to view it.
Patricia Maján
Desde 2007 codirige MARTIMAJAN ARQUITECTOS desarrollando proyectos de edificación e interiorismo.
Born in Madrid in 1976, has a Master degree in Architecture from the Polytechnic University of Madrid. In 2001 she founded Estudio 57, carrying out mainly single and multiple family dwellings.
Since 2007 co-leads Martin Majan Arquitectos developing building, construction and interior designs.
This email address is being protected from spambots. You need JavaScript enabled to view it.